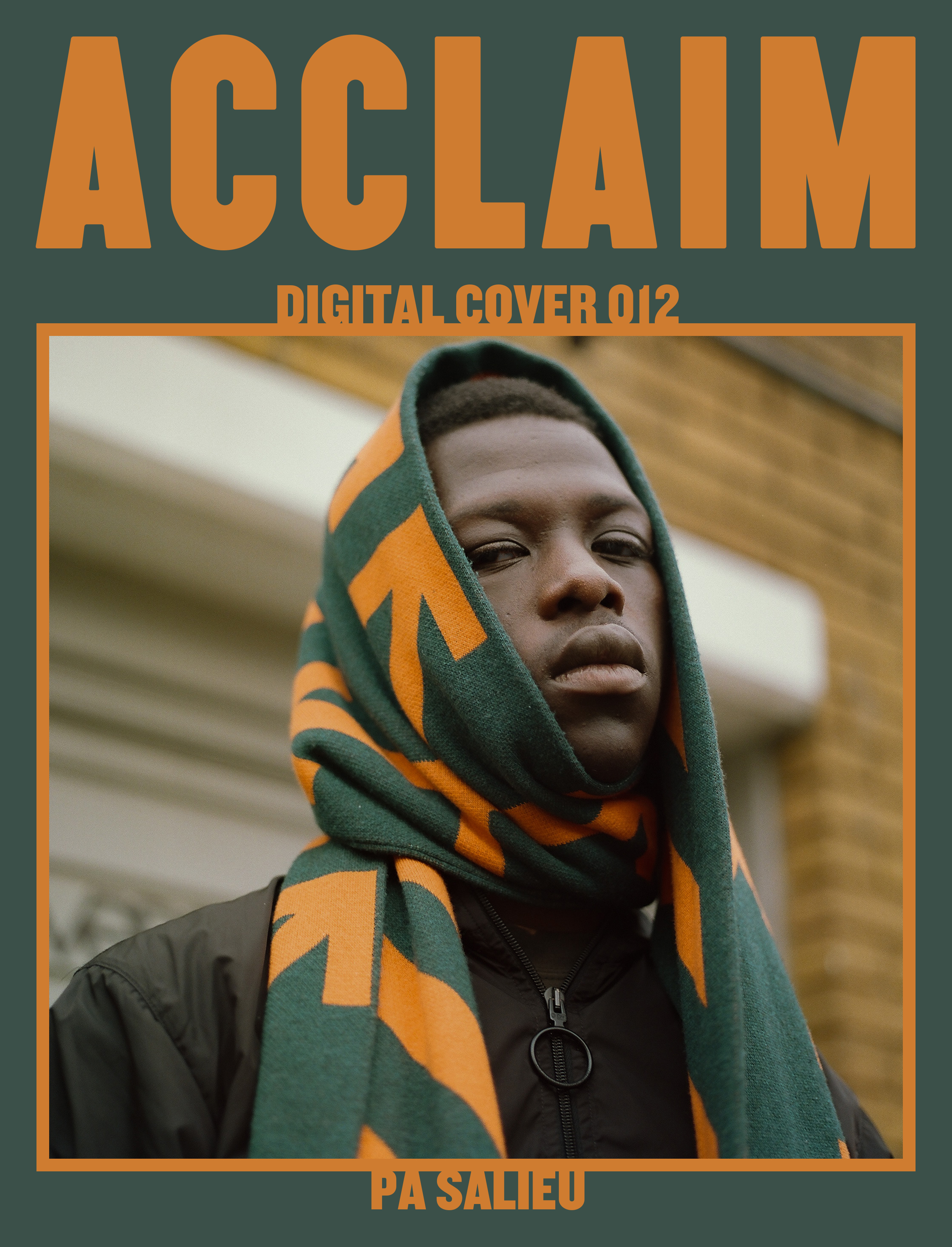 WORDS: CASS NAVARRO
Pa Salieu isn't letting a day go to waste. The 22-year old British-Gambian is one of the buzziest artists to emerge from the UK in 2020, praised by critics and celebrated in the streets, and he's determined to make the most of his moment. When we spoke with Pa over the phone last week he was already back in the studio, just weeks after releasing his debut mixtape Send Them to Coventry.


The tape's title borrows and flips a classic UK turn of phrase; to banish someone to the Brit's version of Woop Woop. Pa recasts Coventry as a 'City of Violence', a place with upsides and down—far from the colourless, distant city in the British imagination. Over a modern blend of Grime, Afrobeat, Drill, and Dancehall sounds, Pa describes his roots in The Gambia, his upbringing in Coventry suburb Hillfields, with a good dash of braggadocio. Breakout single 'Frontline' describes a stretch of road that begins on the fringes of the Coventry CBD, and extends to the centre of Hillfields. Pa started recording at the Positive Youth Foundation, a non-profit based on the Frontline, and it was in their studio that he fell in love with music. Now, Hillfields locals have taken to affectionately describing the strip with Pa's Frontline slang. The anthemic Send Them to Coventry hit 'My Family' also pays tribute to his hometown—"In the Midlands streets with my family/Big hand ting there for my family"—and explosive mixtape opener 'Block Boy' positions Pa firmly in his area: "Look, my name is Pa and I'm from Hillset."


There are inevitable comparisons to J Hus, also born in The Gambia, who successfully parlayed a similarly talked-about debut into a more permanent top spot in UK Hip Hop. Both rappers naturally merge Afrobeat and dancehall with harder UK rap and drill sounds, though Pa cites Jamaican dancehall star Vybz Cartel as his key influence, over any British peers. J Hus endorsed "brother" Pa in the face of copycat criticisms, and after surviving a Coventry drive-by shooting in 2019, accusations of imitation are far from Pa's mind. He's laser-focused on making category-defying music, and surprising people with every release.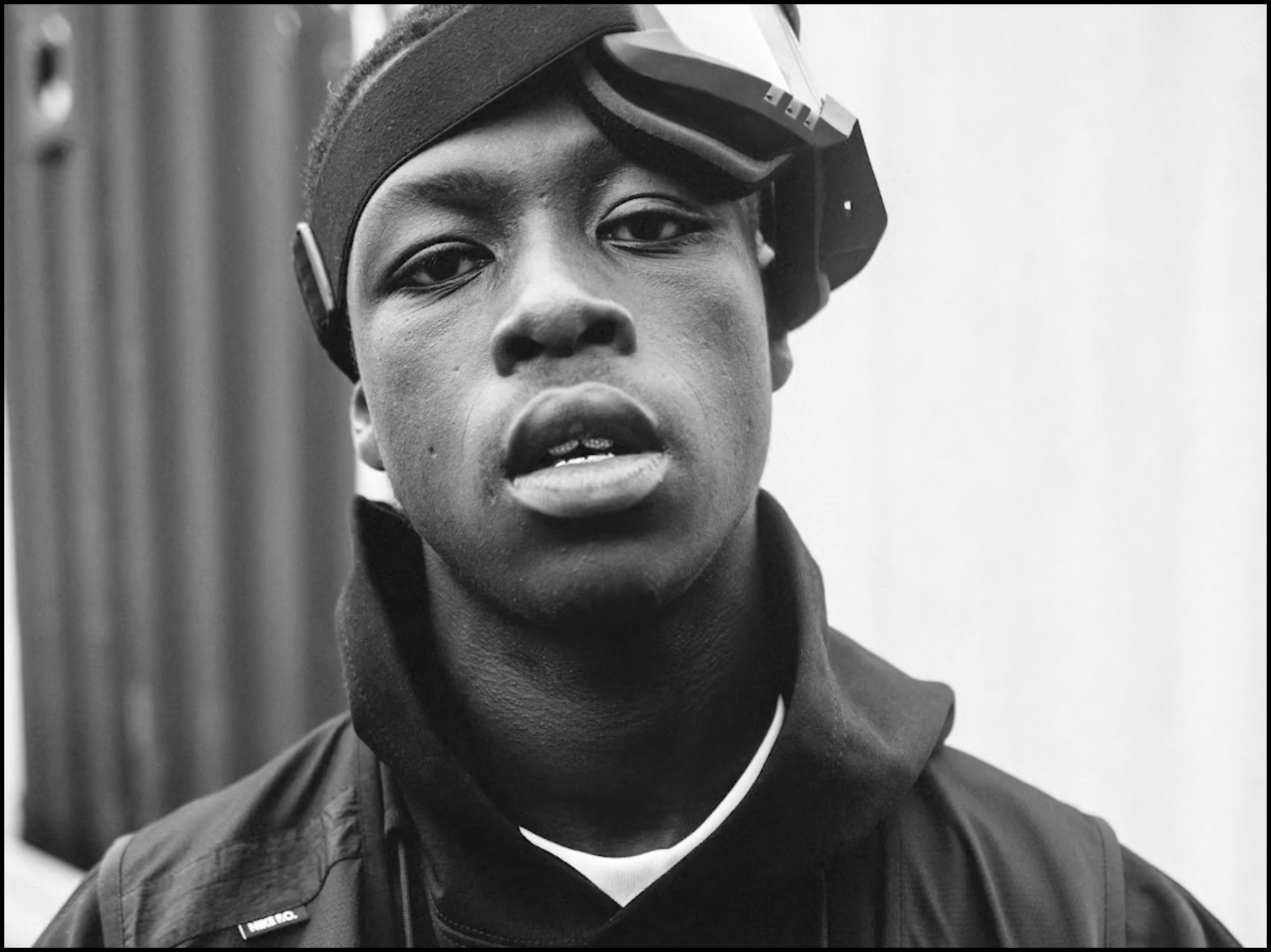 Pa, how are you man?
What you telling me brother? I'm good, thank you. I'm just in the studio right now.


Always working huh? You're the highest played artist on BBC Radio 1Xtra, nominated for a MOBO award. Looks like the hard work pays off.
Can't stop, can't stop. I've got to, you're only young once. This is the start you know? I can't really lose focus right now, I have to keep building right and just focus on what's next.


I know that you spent your early years with family in The Gambia, what can you remember about that time?
Yeah, I remember my Grandparents and my family. I remember a lot. I knew I was different when I came to [the UK] innit, obviously in Coventry, people looked [at me] a lot. But when I'm in The Gambia it's "British Boy." Growing up, you know you're different.


I saw you have some billboards up in The Gambia too. What's the reception been like from the Gambian community? Are you hoping to get over there and perform?
To be honest, from day one they've been supporting me, and it keeps building. Back home has been supporting, it's always love. I'm definitely going back, 100 percent. Expect [music] videos, expect a lot. There will be a lot coming from The Gambia bro, trust me. Expect Gambian artists too, I've been linking with them.


I heard that you were interested in art and painting before you got into music, what kind of art did you make?
Yeah, I only stopped when I was 17 or 18. I loved Picasso, I was into Cubism. [Picasso's] paintings aren't like any other paintings innit, it's his own expression. I don't know how to explain it, but it's the same thing with my music—it's art, it's meant to be different.
When did you first start to get interested in music, what did you grow up listening to?
The artist I listened to most was Vybz Kartel, and maybe 2Pac. I had no discrimination towards music, I just never spent my time looking for music, it always just found its way to me.


I think I can hear a little bit of Vybz Kartel in some of your music, tracks like 'TTM' have a bit of dancehall flavour to them. Vybz is an OG for sure.
Yeah, you know! Trust me. An OG for real.


I wanted to ask about 'My Family', it's probably my song of the year. What can you tell me about your relationship with Backroad Gee? It seems like there's a lot of musical chemistry there, even on his track 'Party Popper' where you feature.
It's natural fam! That's my brother for real. He's always lit, you get me? The studio is always lit and our live show is about to be a madness. Oh my god, we're going to need to call the ambulance I'm telling you. Moshpit, moshpit, moshpit! We bring out each other's energy bro, we're different innit.


Mahalia is another interesting feature on the project, 'Energy' is a great closer.
The tune was energy, you feel me? When I made it, I heard Mahalia on it. She had to be on it, she's the coldest. I knew it was for her when I made the track.


I also wanted to ask about the artists featured on 'Active', is that your boys from Coventry?
Yeah, that's the mandem from Coventry. It has to be done innit. Ni Santora, Lz Dinero, Stizee and Shakavellie. They're all from Hillside too, you get me? There's some more talent coming from Coventry as well, expect more artists coming up. There are more voices that couldn't make it, people that are locked up for time, people whose voices, unfortunately, can't be heard. So it has to be done. These artists have to be put on.
You have some cold videos for the tracks, too. Is the visual side of things something you like to be involved in?
Yeah, it has to be different. It's all about the narrative. You don't know what sound I'm going to come out with, there's no rules to [music],you can use your voice however you please. I'm not trapping myself [in a sound]. I've been trapped most of my life so I won't trap myself with music. It's the same thing with videos, every track needs its own identity. It needs to make sense but always stay different. From artwork to videos everything has to have its own DNA. They're paintings for everyone's eyes and ears, if you don't like this sound of one—okay, there's something else for you.
On another note man, you were shot last year. I can't imagine what that's like. How does an experience like that change your outlook on life?
I just see it like... Just push innit, it happens. These things happen but you have to look forward. That's it, what can you do? We work hard anyways, my parents aren't from this country, you get me? We push hard regardless. We had it hard growing up, there are hurdles we jump and go forward from, we don't stay down. We can't.

Lastly, do you have anything you want to tell your fans who've been holding on through COVID-19 hoping for a better 2021?
Keep pushing, don't look left and right. There's no rules, follow your energy, that's the only thing that matters. Trust me.
Ok Pa, I'll let you get back to the studio. Appreciate you for taking the time to chat. Hope we see you in Australia sooner than later.
Nah, thank you for having me fam! It's been my dream to come to Australia for time, I've got to get there. The flight is going to be mad long, but trust me I'm there my bro. Blessings my bro, love.










(Interview has been edited for clarity and length.)